My 2013 organization plan
One of my goals for 2013 is to, well, track my goals better. I want to track them in a way that doesn't feel like an endless to-do list. In Tara Swiger's Holiday Sanity Kit, she set up a system where we write out all we need to accomplish over the holiday months and plan out what we need to do each week. I felt like this system was working really really well for me, so I put an awesome weekly calendar notepad from One Canoe Two Letterpress on my Christmas wishlist. My uber-talented potter cousin got me that notepad AND another one. I've been filling them out each Sunday night and keeping them in my wallet. I've also been using Teux Deux to keep track of everything online, but I like the tactile feel of a real notepad and the prettiness of these.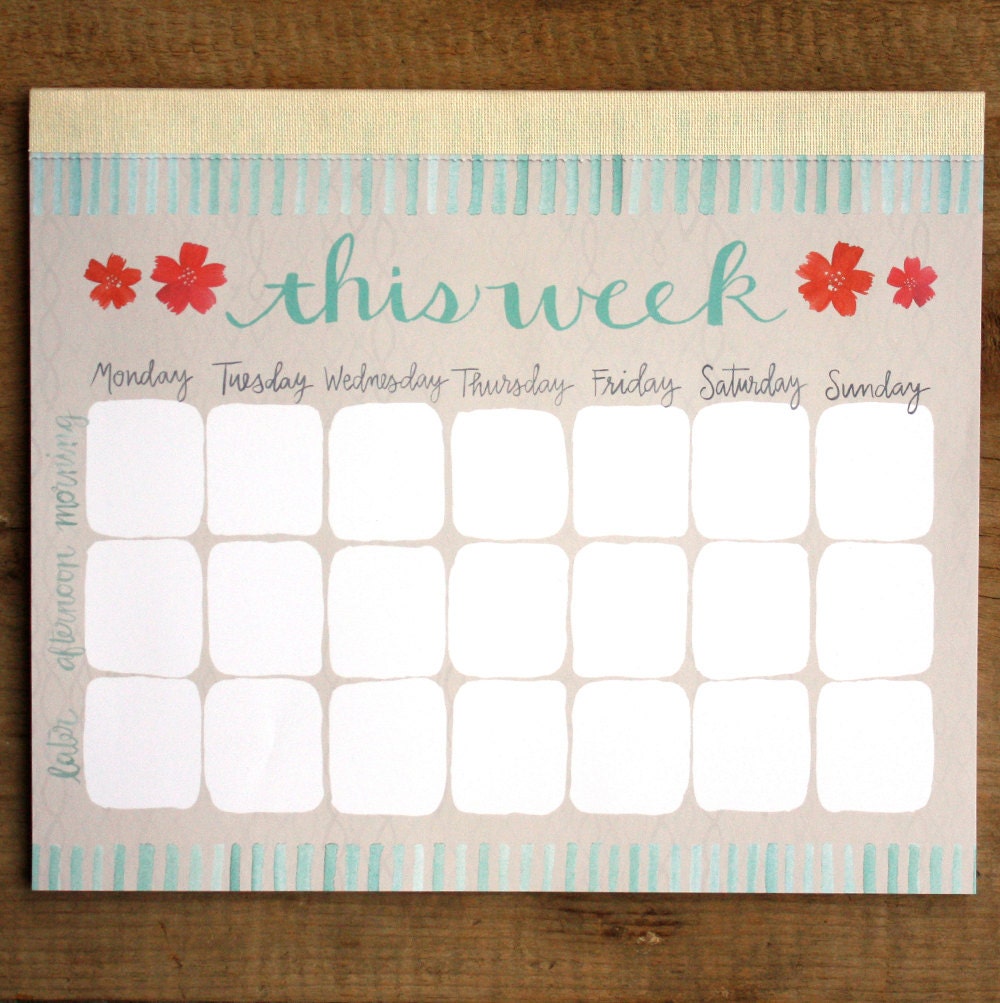 More amazing, handmade to-do lists
If those aren't your style, try some of these kick-ass to-do notepads from Etsy.
Need more help?
If you struggle with writing out the right tasks, check out Rena Tom's fabulous post on how to make a good to-do list.
Need a full on organization make-over? Why not try Mayi Carles Life is Messy Bootcamp. She's so adorable and detailed that I can only imagine how fabulous it is. And others have said fantastic things as well.
What's your 2013 organization plan?